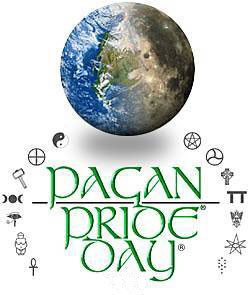 "Sacramento Pagan Pride Day"
We are proud to join in celebrating Pagan Pride" throughout the world!

Read below about our past local events.

Our greater Sacramento area events have been::
Free Admission, Free Parking, Free Presentations, and
Free Entertainment.
Attendee's could browse through merchant row and can find some wonderful and magickal items.
Meet one of the many guest Authors that joined us for our events.
Attend a presentation or join in a ritual circle.
Browse through the information area, pick up flyers of all the Pagan events etc.
They could stop by the Pagan Pride Booth and meet the local and west regional coordinators. You were sure to find more information that was a must have!
Attending the Main Harvest Ritual was enjoyed by all!
You could meet others of like interest.
Enjoy the entertainment and much, much more.
To learn more about "Pagan Pride Day" and the many celebrations going on throughout the world between mid-August and mid-October, check out the main web site for "Pagan Pride Day"

Not from the Sacramento, CA area? Not a problem, the main "Pagan Pride Day" web site lists all the events, and I'm sure you will find one close to you. No? There are none? Hmmmm, why not sign up to host one yourself? The "Pagan Pride Day" web site can give you all the details!
Visit the National Pagan Pride page.